Why Choose BeMasterly - 4 things you need to know about BeMasterly as an education management system.
Educating students the old-fashioned way involves a lot of effort and expenditure. This is why a truly capable education management system seems to be the need of the hour for educators today. From making your day-to-day tasks hassle-free, to organising things like attendance and payments, a learning management system takes care of everything for you.
With an efficient education management system like BeMasterly managing most of your everyday tasks, you have an opportunity to focus all your energy on the things that truly make a difference in your tutoring venture.
And here's why BeMasterly is the perfect tuition support system to take your professional online tutoring journey to the next level: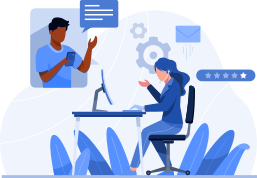 It professionalises your journey
Nothing says "tutoring professionalism" like a truly personalised website, does it? Choosing BeMasterly ensures you are equipped with a personalised website which is the best way to get your brand out there. That's probably why they say, "exponential growth is just a website away."
Not just that, choosing BeMasterly means choosing to digitise your tutoring approach for the better. This not only ensures better data protection, but also comes with a ton of benefits such as better utilization of time and workforce, elimination of repetitive tasks, etc., giving you the best experience of the benefits of the digital world.
BeMasterly also streamlines your other processes and makes your life incredibly easy.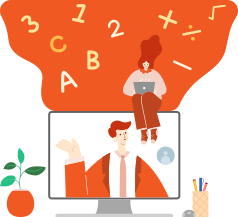 It ensures efficiency stays off the charts
Are everyday tasks like marking the attendance or checking homework your least favourite things about tutoring? A good education management system can handle all your everyday hassles, leaving you with more time and energy to tackle the more important tasks successfully.
BeMasterly's attendance management system will save you a lot of time by automating the attendance process and maintaining accurate records. It makes checking homework a stress-free experience by automating the process for you. And we're positive that, equipped with an annotation tool to convey appropriate feedback, homework checking will never be a long, tedious process ever again!
Also, BeMasterly makes keeping track of your students' progress incredibly easy. It can generate multiple reports which track their progress through the student information system. This gives you a good understanding of their capabilities, which makes it easier for you to tailor your tutoring methods to ensure their improvement. Besides, the extensive collection of practice tests and exams can be used to test any number of students, multiple times. Not just that, these can be checked automatically, which also saves a lot of time and energy!
BeMasterly's fee management system makes keeping track of payments absolutely effortless. From managing payments to sending out notifications, BeMasterly handles it all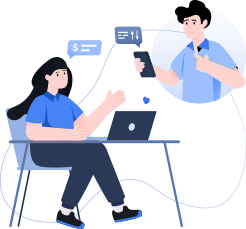 It is effortlessly engaging
Tutoring truly comes down to how well you can engage and educate. BeMasterly's live classes help you do that incredibly well. With 80+ tools and features, the live classes empower tutors to do what they do best, in the most enjoyable and enriching way possible. The impeccable video quality with two-way communication, automated recording, etc., ensures you can give your students a real classroom experience every day.
That aside, BeMasterly also helps you stay in touch with parents. Keeping parents aware of their kids' progress is a particularly important aspect of tutoring. This can be accomplished effectively with the advanced learning management system which sends out notifications (emails, messages, WhatsApp texts), keeping them up to date on their child's progress.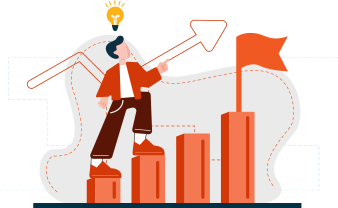 It makes room for you to grow
A good education management system doesn't just streamline your activities, manage your records, and boost your progress. It also empowers you to grow beyond your limits.
With the exclusive Navneet library at your disposal, you can provide a truly enriching educational experience. Navneet's trusted expertise provides whatever you need to go above and beyond the syllabus.
Also, as you grow with BeMasterly, you can enjoy limitless student and tutor enrolments. Because when it comes to your growth, BeMasterly pulls out all the stops. And that's not all folks! BeMasterly can do this and a lot more to make sure you and your institute come out on top. If you need any more reasons to sign up, the www.bemasterly.com should convince you.
Give it a try, and you'll see.
September 27, 2022